Press Releases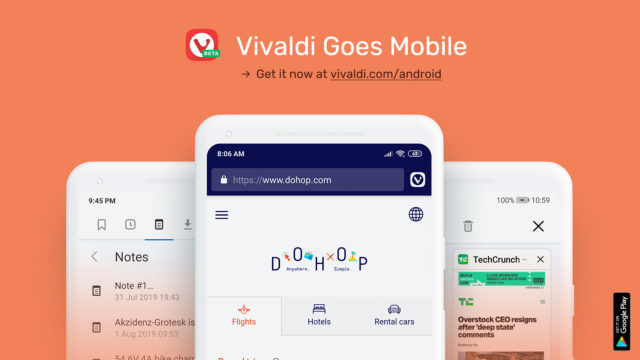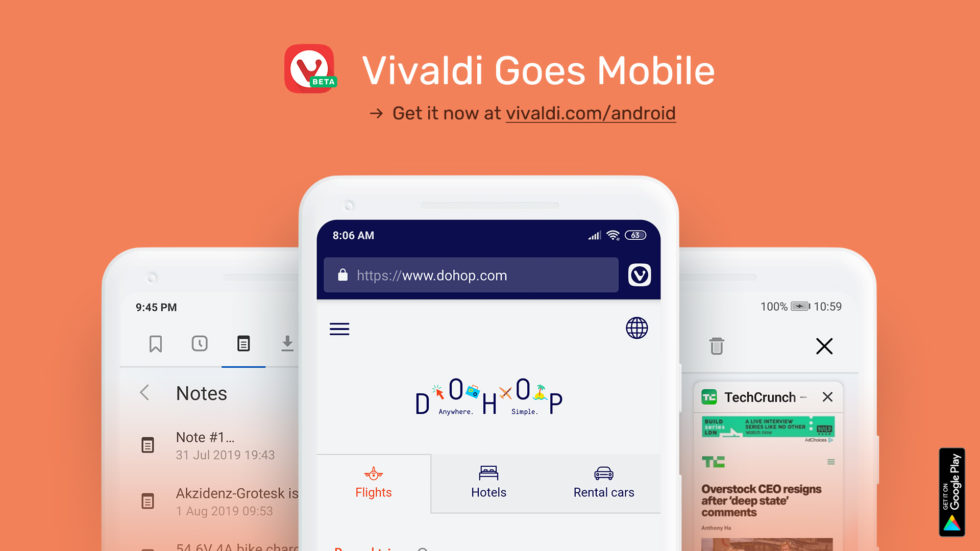 September 9, 2019
The Vivaldi browser embarks on its journey into mobile, releasing a fully-featured beta version for Android devices.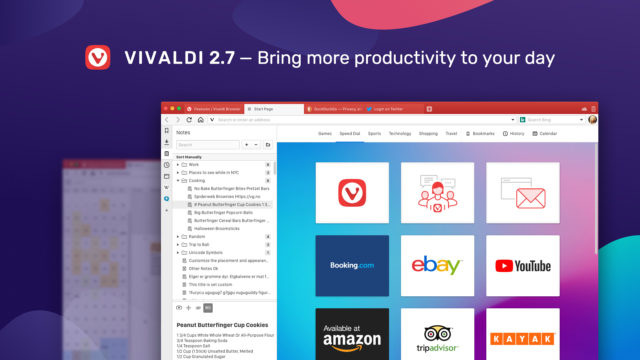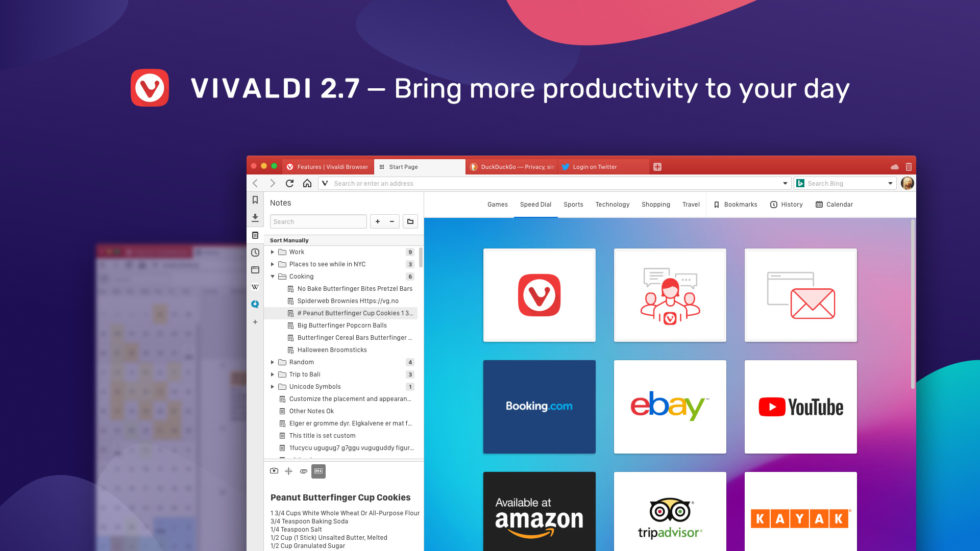 August 21, 2019
The new version powers up better sound controls, smoother navigation and overall improvements.
Get notified about new press releases
Sign up to our newsletter and be the first to know about new releases and media events.