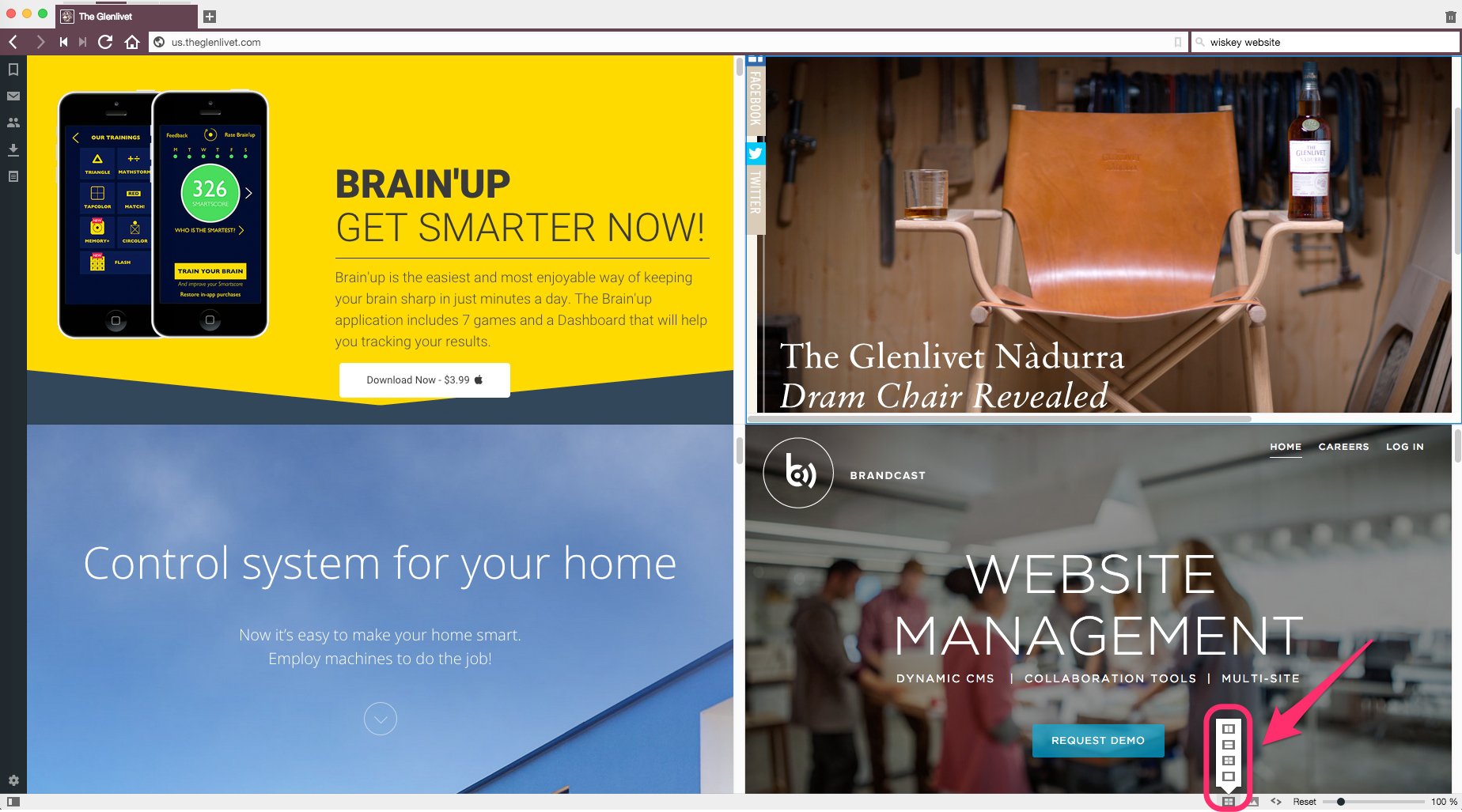 By default, Vivaldi displays the pages side by side. You can then change the display option to vertical split or grid by clicking icon next to the image toggles on the status bar.
We worked more on mouse gesture support. You can now open a link in a new tab with "Down gesture" over a link. Expect more!
Some nasty bugs you guys helped finding have also been squashed. Please help us hunt more regressions!
We really appreciate the feedback we get on the snapshot. The testing is really helping us to improve quality and fix regressions.
Happy Easter, and happy testing everyone!
Download (1.0.142.32)
Changelog
VB-4745 Kill running instances of Vivaldi.exe before…
VB-4690 fix detection of flash on linux
VB-4711 Adguard no longer working in Vivaldi
VB-4757 Save password dialog missing
VB-4758 Quick Command doesn't work for search
VB-4755 "Untile selection" persistance in tabs menu after closing the penultimate tiled tab
VB-1602 Added link gestures for new tab.
VB-4457 Issue Report: Right Click And Open File Doesn't Work For A Downloaded Zip File
VB-4713 Issue Report: ctrl + enter shortcut eats the first letter when the domain starts with a w