Reader's rejoice! Reading List on-the-go. 🚶
Your wish is our command! We've got the Reading List on your phone so that you enjoy your favorite stories.

Save pages that you want to read later. As the Reading List is built-in, you can use it immediately – no service signup is required. 📖
Just like Vivaldi on desktop, the Reading List on Android maintains a page's read/unread state. Really makes it easy to toss pages that are already read. 😍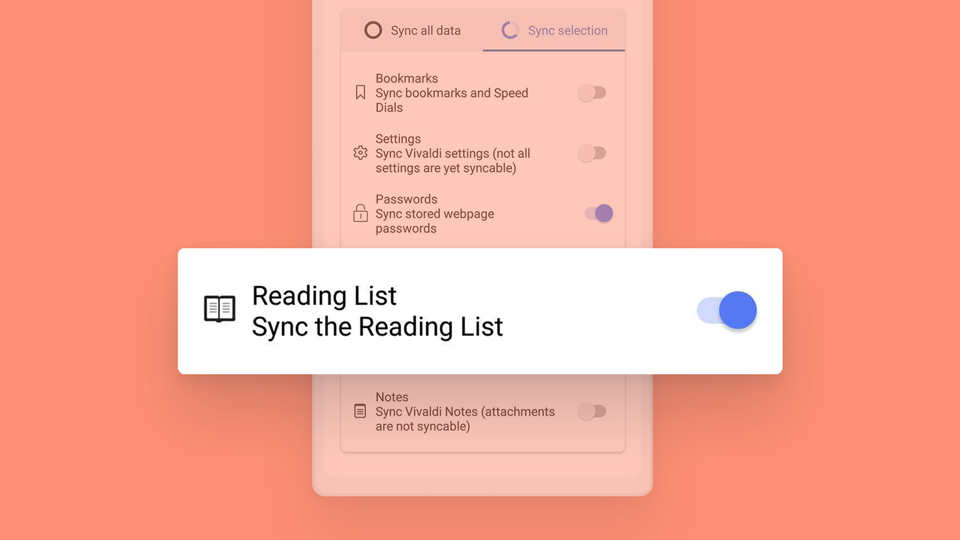 Carry on reading. Sync all the great stories across devices👏
Easily sync your Reading List across multiple devices using Vivaldi Sync.

Now read stories you saved on your phone on your desktop and vice versa. That's VERY cool. 😂
To use Sync, sign in with a Vivaldi Account to securely sync your data, with end-to-end encryption across devices including cars. Yes, you heard that right! 😂
Switch up your translations skills with Vivaldi Translate😇
You'll love this perfect sidekick for learning and clear communication. ❤️
Translate text or web pages at once with the Translate Panel. And its one-step auto-translate is simply 🔥, translating text snippets instantly, without any additional clicks.
Type or paste any text in the panel, choose the source and translation languages and tap 'Translate'. Psst! If the text is long, Vivaldi will detect the source language automatically. 😉
All recent translations get saved in the history and are easily accessible via Panels.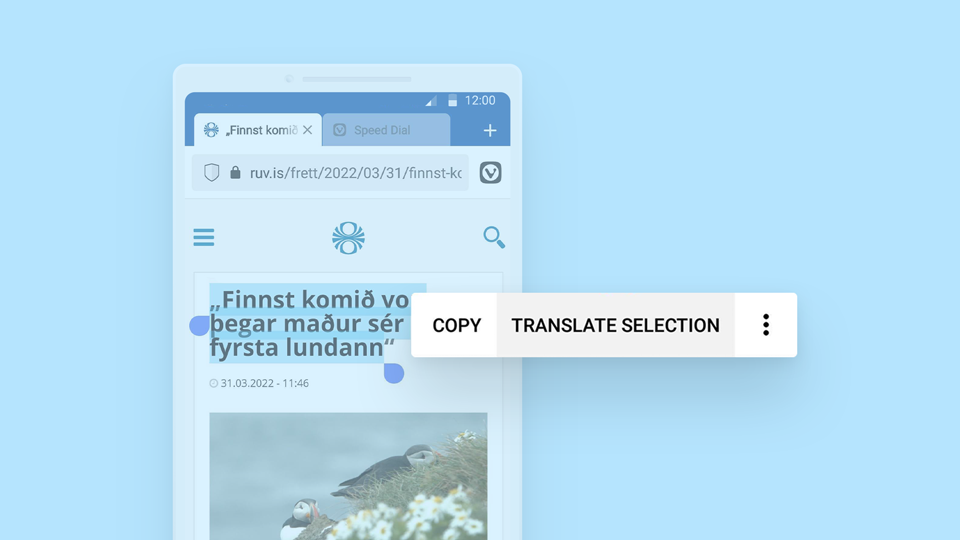 Do a lot more with Vivaldi Translate ✨
What you browse shouldn't be limited by language, no matter which device you use. That's why we have Vivaldi Translate, an unconventional feature in mobile browsers.

Select any text for translation on a web page that you visit, have the ability to see both the original and translated text at the same time, as well as change the source and target languages.
Did we hear applause? 👏