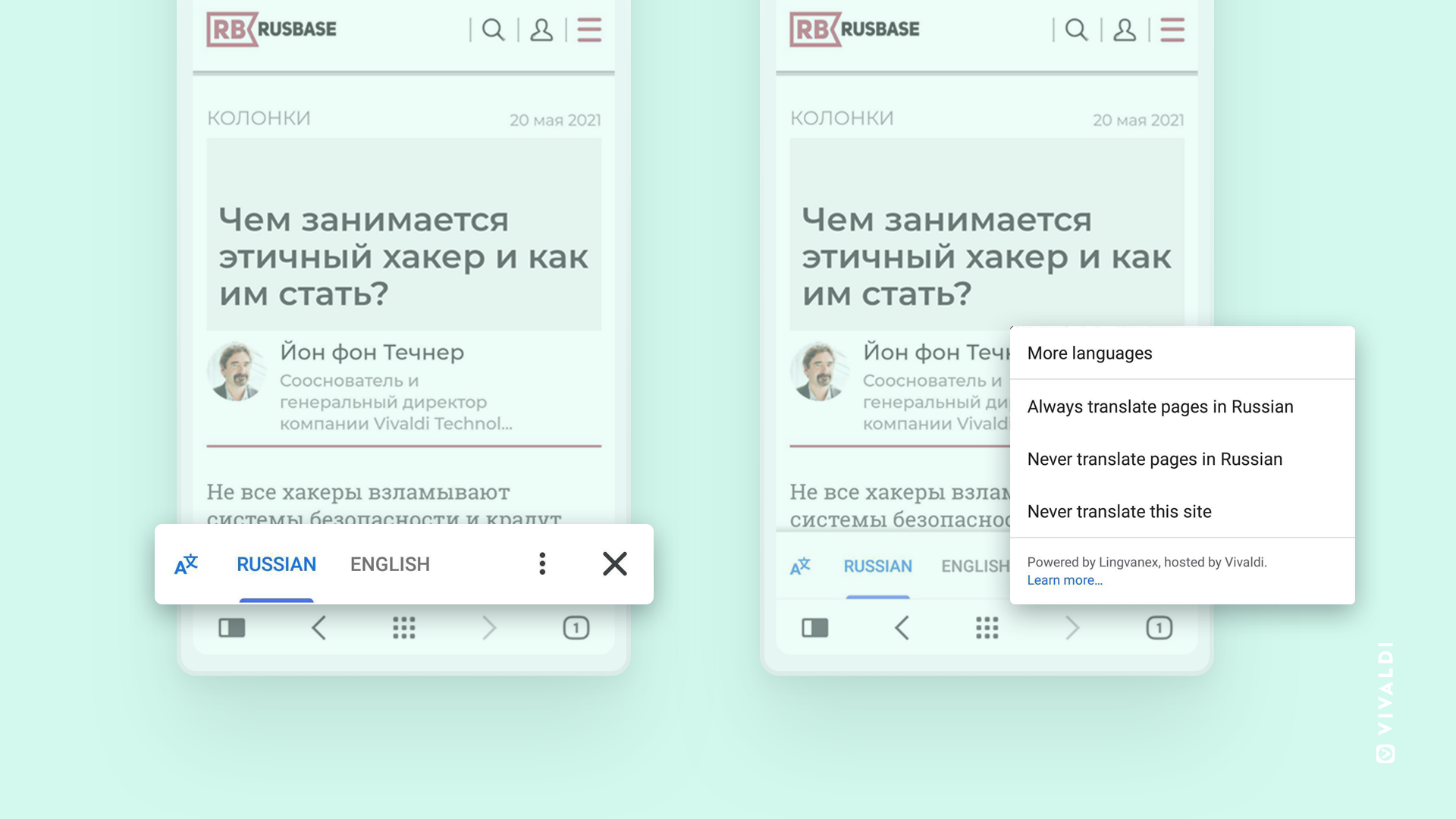 Wow, Vivaldi Translate is here.
You asked for it and you've got it!🎉
Translate web pages fast and privately with just one tap, or even less.
Powered by Lingvanex, Vivaldi Translate is a rare feature in mobile browsers.😉
Tap on the

menu, to choose a different language and manage your preferences.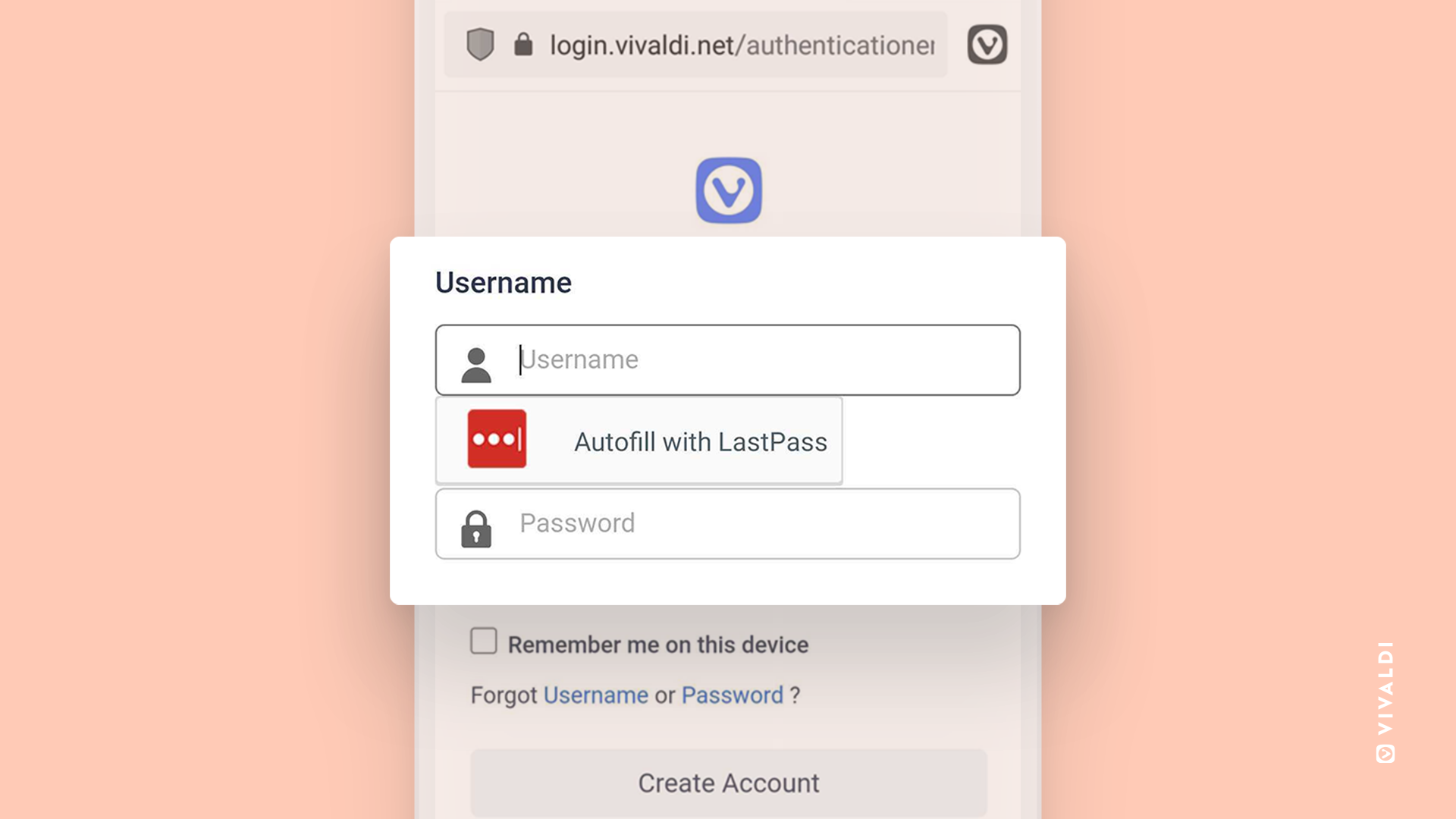 Login using your favorite password manager.
Even though you can save your account logins in the Vivaldi browser, we know many of you use dedicated password manager apps.
Now we support the use of these external apps. Just make sure to enable Autofill service for your preferred password manager in Android's settings. 🔑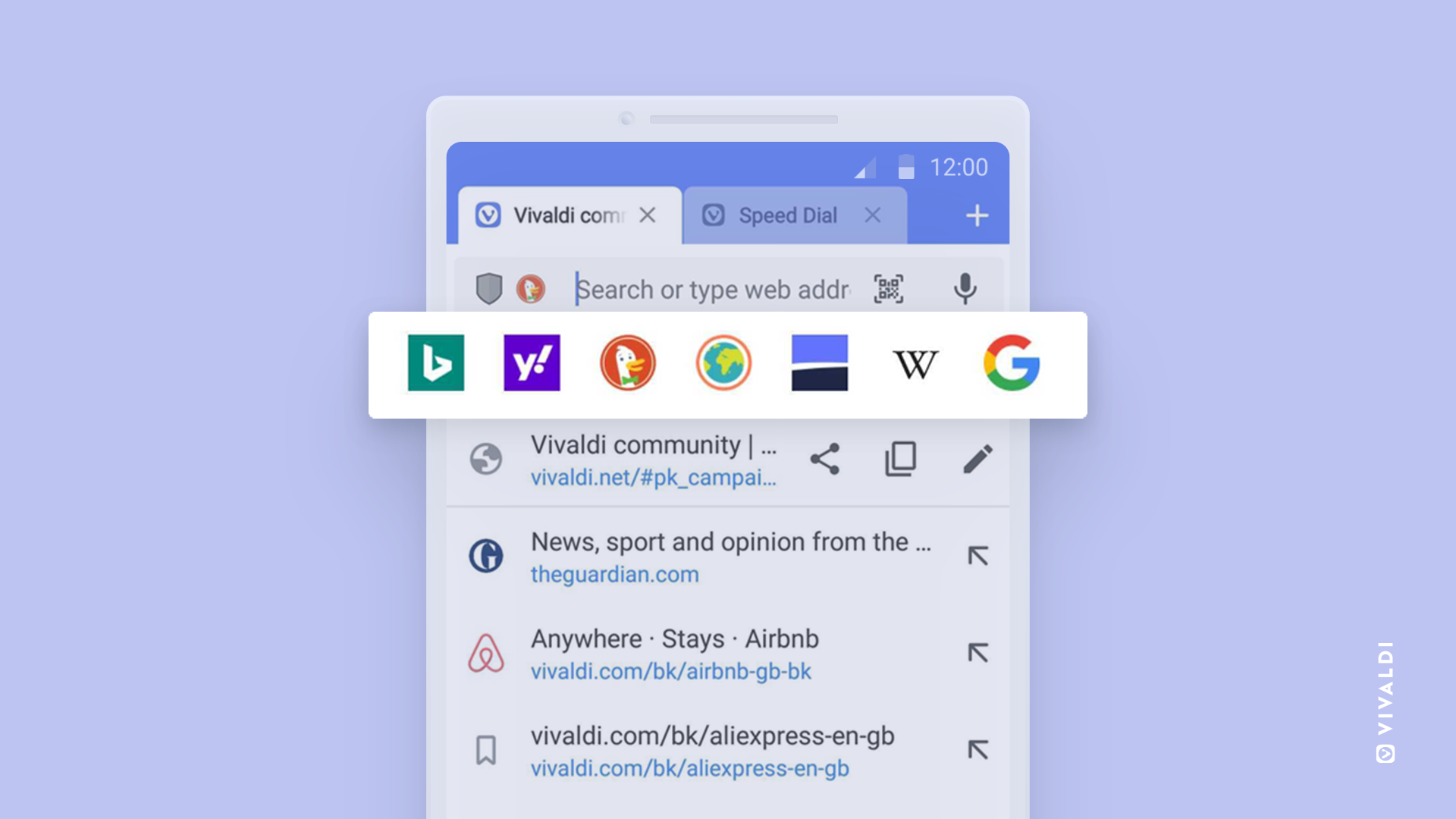 Switch Search Engines with one tap.
Did you know that you could switch between Search Engines by using the Search Engine's Nicknames?
Well, yes, you could. 😎
Now we have another option. Switch between search engines by tapping the search engine's icon, just below the search field. 🙌