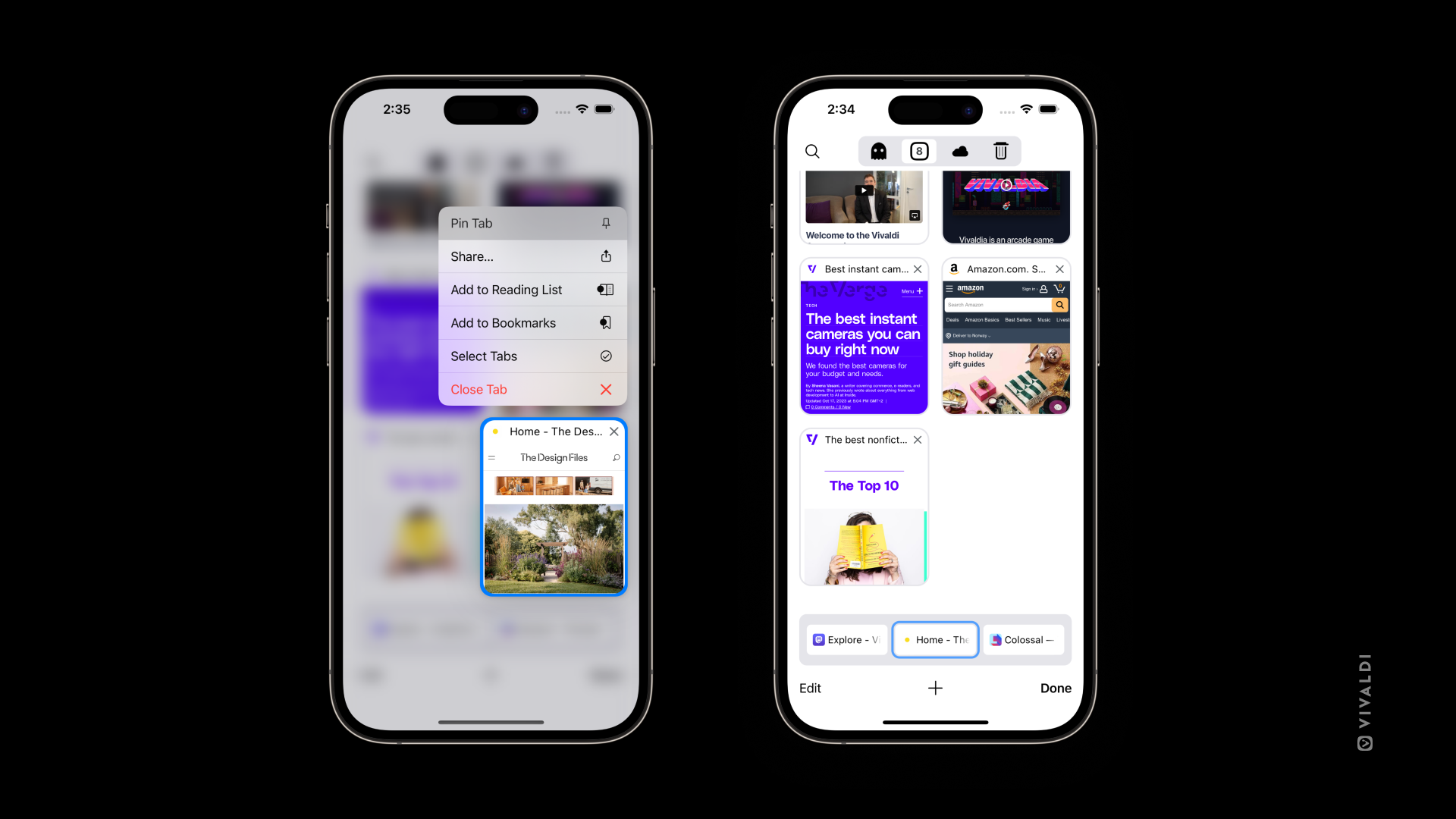 🎯Pin your favorite sites and stay organized
Keep your important tabs easily accessible by pinning them. Pinned tabs are a great way to ensure that your favorite websites are just a tap away!
Tabs can be pinned from their context menu in the Tab Switcher. With the Tab Switcher, you can find open, private, recently closed, or synced tabs in a breeze.
Read more about tabs, and enjoy browsing with our unique Desktop-style Tabs, on your iPhone and iPad.