Moving tabs between windows
We have added a new context menu to tabs that will allow you to move tabs between windows. If you only have one window the only option will be to create a new one. Otherwise, your other windows will be listed, named by their currently focussed tab.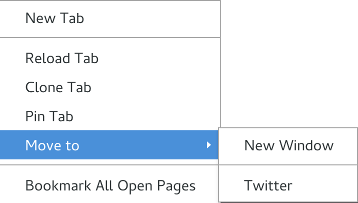 We have more planed for this feature before we go final but wanted to give you a little taste of things to come.
Download (1.0.344.34)
Changelog
VB-11463 Detach tab menu
VB-11444 Crashes when creating note when a folder is selected