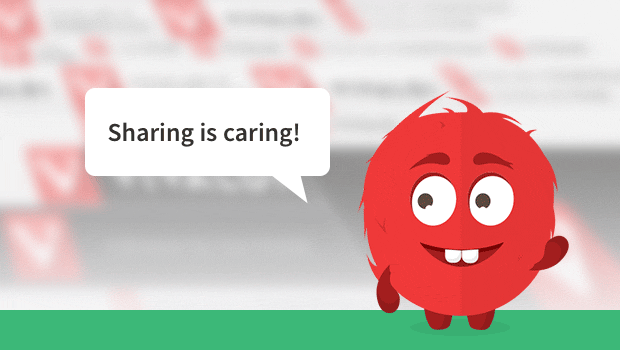 We're often asked if we accept donations to support the development of the Vivaldi browser. We really appreciate your generous offers to support us financially; however, at this stage what we would appreciate even more is your help promoting Vivaldi.
There are a few ways you can help us spread the word:
Add a link in your email signature. Here some ideas:
Proud user of Vivaldi web browser. Try it out at vivaldi.com.
I use the Vivaldi web browser. You should too! Download it at vivaldi.com.
Add a Vivaldi button available at vivaldi.com/buttons on your website or a banner: vivaldi.com/banners
Ask your company or school to install Vivaldi so that you can use it at work or on campus.
Ask your university IT department to add Vivaldi to their software recommendation list.
Buy a Vivaldi goodie from our online store: store.vivaldi.com
We have mail templates you can use. Drop us a line via vivaldi.com/contact if you want us to send them to you or if you're interested in joining our volunteer community to spread the word.
Again we're super grateful for your amazing help and support.
Viva Vivaldi Browser!